MMA Competition – 03/28/2015
Team White Tiger Fight Night
Spar Star MMA Event
Hollywood Park Casino
March 28, 2015
Cody "Justice" Halleman
Daniel Yeh
Are you ready for another Team White Tiger Victory!?!  Well, the hits just keep coming!
Saturday March 28 will be another opportunity for everyone to get together and put the Fu in fun!   Cody "Justice" Halleman will be fighting Antonio Vazquez at 145lbs from Team DogPound.  Daniel Yeh will be fighting Wilber Gonzalez at 145lbs from Team CMMA & PKG.
Tickets are available now!  Sifu Wood can hook you up with the tickets and provide you with the information on the post-fight festivities.
Congratulations are in order:
This year has started out with a bang for the fighters, coaches, fans and students of our school!
In addition to his SparStar 30-27 Unanimous Decision victory in the Featherweight fight vs Victor Vorgar (Team: OC Muay Thai) in January, Cody also brought home the Gold in the RevGear World Open Jiu Jitsu & Grappling Tournament.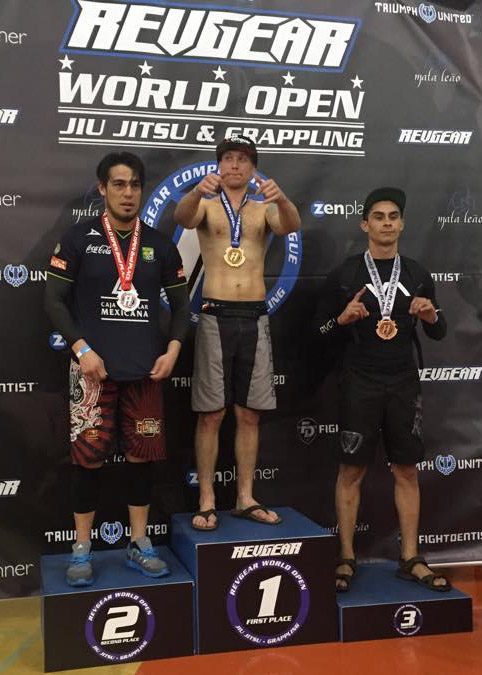 And if that wasn't enough, Cody has been honored with privilege of appearing on the poster for the March 28th SparStar Event!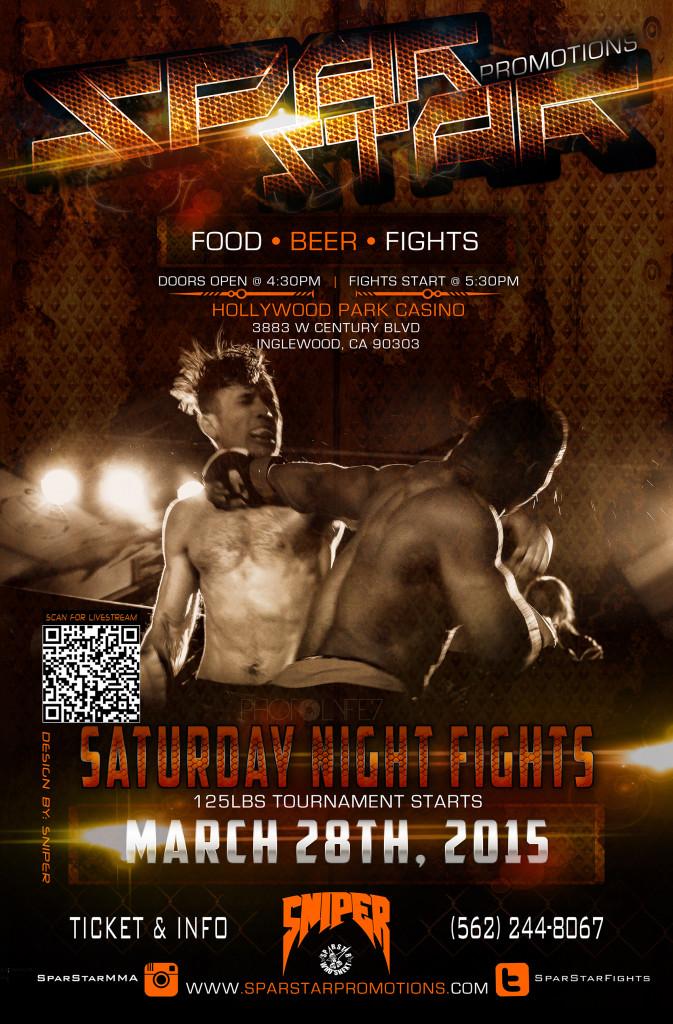 One final Congratulations goes out to Bailey "The Switch" Anderson.  Unfortunately, Bailey has broken his foot and will not be able to compete in the SparStar Event.  However, he will be limping down the aisle as he and Amber celebrate their big day.  Congratulations Bailey and Amber!