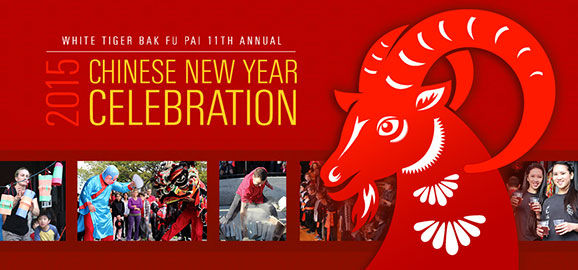 Our Chinese New Year 2015 Celebration
GONG HAY FAT CHOY
From White Tiger Bak Fu Pai
Chinese New Year is centuries old and gains significance because of several myths and traditions, and is a time to honor deities and ancestors.  It is celebrated at the turn of the Chinese calendar, and it is also known as the Spring Festival, the literal translation of the modern Chinese name.  It is traditional for every family to thoroughly cleanse their house, in order to sweep away any ill-fortune and to make way for good incoming luck.
Festivities: 
Traditional Lion Dance Performance
Chinese Traditional Folk Dance with Fans

Kung Fu & Breaking Demonstrations
Music Provided by Touch Vinyl
Raffles with Amazing Prizes
Fabulous Food
Fun for the whole family!
Raffle Prize Winners:

X-Box One Console with 2 Games – Joey Rockenstein
Gordon Ramsey At the London $55.00 Gift Certificate for Lunch – Cody Halleman & Ollie
Gordon Ramsey At the London $150.00 Gift Certificate for Dinner –
Gift Certificate from Touch Vinyl – Sebastian M & Caden Santigo
Gift Certificate from Cinefile – Sebastian M & Nedra Fischer
$50.00 Gift Card to Oscar Cerveteca – Noelle Galleous & Akiyoshi Kanzi
$50.00 Gift Card to Bristol Farms – Natalie Marie & Roy Radu
1 Starters Class @ Rockcreation for 2 Adults – Blaine & John Melcomb
1 Starters Class @ Rockcreation for 2 Children – Blaine & Brendan Patterson
Jessica Day Jewelry – Anibal Ortiz
Jessica Day 1 hour Yoga Private – Ariela E
Dr. Hakimi – Osteopathic Treatment for One Person – $280.00 Value – Angie Meles
Lola V – Julie Kit with Mirror & Lights – Joey Rockenstein
Star of Big Hero 6 – Ryan Potter – Signed Toy or DVD or Poster – Jeremiah Ferrell
$10.00 Pitfire Pizza Gift Card – Chris DeMario & Jermiah Ferrell
Peets Gift Card – C Peters
Solidago 60 Min Classic European Facial – $100.00 Value – Holly Gray
Couples Pack, 2 week membership at David Barton's Gym – Lucas B
Family Pack, 2 Week Membership at David Barton's Gym – Seb Mathhews
Michael DiQuinzio Guitar Lessons – 3 Pack – Anirudh
$50.00 Lift Coupon – Ange Mele & Roberto Aguirre
$50.00 in sugarfina Candies – Alison Rosenthal & Kim Bascon
1 – 2 hour Resume Writing Session – Veronica Brillon & Katelyn
School Prizes:

1 on 1 Tea with Shi Gung ~ Priceless – Johnny Mccormick & Joey Rockenstein
2 Privates with Sifu Wood – $300.00 Value – Sonia Chagen
2 Privates with Sifu Peterson – $300.00 Value – Axel Reed
2 Privates with Jou Gau Tanaka – $200.00 Value – Arieela Eghbaliegh
2 Privates with Jou Gau Goehner – $200.00 Value – Angee Melendez
3 Privates with Si Hing Anderson – $225.00 Value – Ali Eldein
Meditation Jow – $30.00 Value – Anirudh
Iron Fist & 3 Star Jow Package – $32.00 Value – Roy Radu
Healing Balm & Injury Jow Package – $50.00 Value – Tim Gilmour
1 Month Free Membership Adult – Priceless – John Melcense
1 Month Free Membership Child – Priceless – John McCormick
Special Featured Performance by the USC Traditional Chinese Dance Team: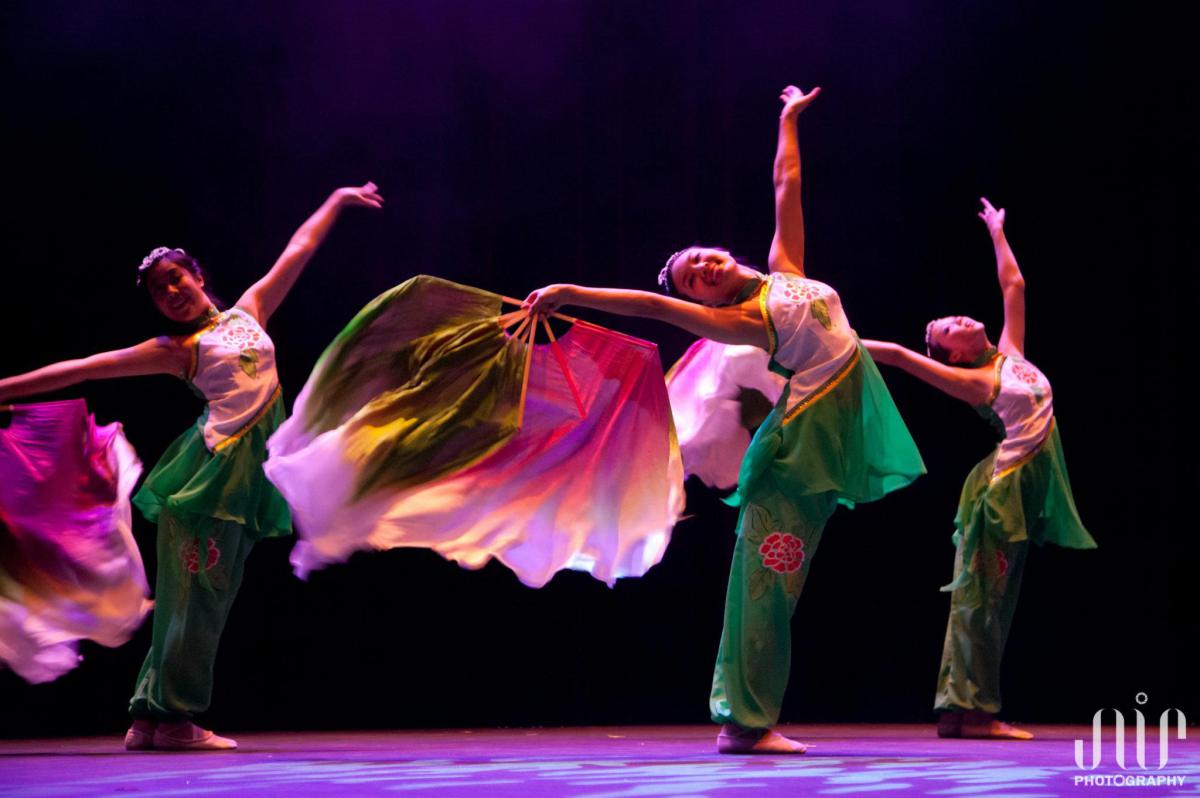 We are honored to feature a Chinese traditional folk dance with fans by USC's first and only traditional Chinese dance team, which is a non-profit organization that serves as an inspirational philanthropic body to explore, promote, and educate the public about Chinese culture and traditional folk dance.  You will definitely enjoy this spectacular show!
Friends and family are always welcome!  We can't wait to see you …